Simply awesome... These long stitched PVC pants do not need any knick- knacks . It fits tightly on the hip, has a...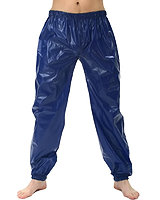 Not only for jogging the perfect trousers... Even if you are less sporty, you will like these comfortable slip-on...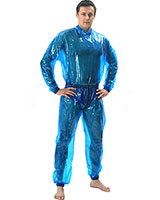 Perfect for the more chubby PVC lovers: This sewn PVC suit has a slightly wider cut. It has long sleeves and legs with...